Get A
Fair Cash Offer
For Your Home Today
We Buy Houses Regardless Of The Situation
It doesn't matter if you are dealing with a divorce, tired of being a landlord, or going through a foreclosure. We buy homes all over the country. There's no stress attached when working with Dealmaker Properties, because it is 100% free and there aren't any commissions you need to pay. We provide honesty from start to finish so that there aren't false expectations on your end. We might not be the best option for you when purchasing your home so we will be completely honest with you and let you know if we feel there is a smarter way to sell. You will get an offer from us regardless so find out more information below by seeing how the process works.

Buying Houses Is What We Do Best
Selling your house comes down to multiple variables and our team are experts at collecting the data we need, putting together an offer that makes the most sense for you, and executing on whatever we agree upon.
Getting a cash offer might be the best route for you, but if it isn't we will tell you right away. We might also give you a couple different options so you can choose which offer makes the most sense for you and your family. If you are thinking of selling your house fast and you don't want to deal with the hassle of listing it, cleaning it, upgrading it, and all the other inconveniences that come along with selling your home on the MLS, then Dealmaker Properties might be the solution you are looking for. If we feel we are not a good fit for your home and your situation, we will happily tell you and try to help you find the best solution. We don't hold anything back and our intention is to help you out as much as can.
We also look at a lot of houses across the country so we usually begin the process completely over the phone and computer. Virtual real estate transactions are the new norm so we won't waste your time prior to making an offer. Once we know we have an offer that works for you, then we can send our team in to continue on with the buying process.
You Choose Your Closing Date
If you need to sell your house quick for whatever reason that is, Dealmaker Properties is here for you with a cash offer. A lot of the times we won't even have to enter your home before making an offer. 
Our goal is to buy your property so that it makes sense for you and for us as well. If it doesn't make sense for both sides, we will gladly walk away and make some recommendations for you to get the most for your home.
| | Traditional Real Estate | Dealmaker Properties |
| --- | --- | --- |
| | | |
| | | |
| | | |
| | | |
| | | |
| | | |
As-Is Cash Offer vs Listing Your Property
If you'd like to save the usual 6% in seller commissions you normally pay realtors, you might want to listen to an offer from our team. You won't have to make any repairs, throw anything out, or even show your property to a bunch of people.
We will also cover your closing costs, which usually cost 2% of the price you sell your home for. Our team closes deals between 7 and 30 days while the listing with an agent usually takes 45 to 60 days to close.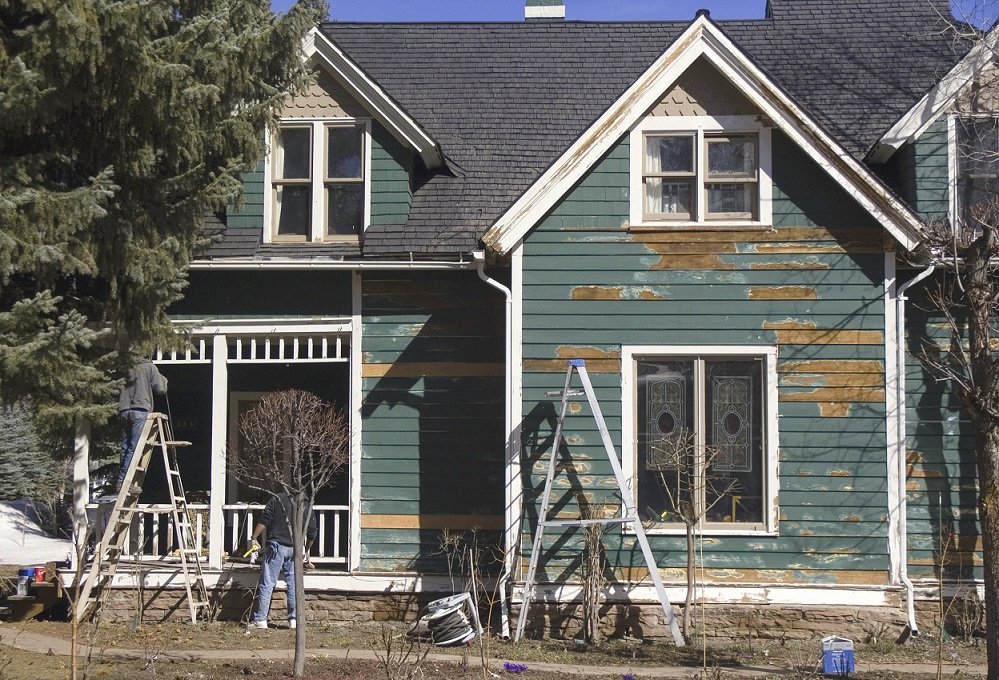 Why Sell Your House With Us?
Receive An Offer Within 24 Hours
Get an offer within 24 hours without us even having to come to your home most of the time. We are very transparent and explain everything as well.
Make No Repairs, We Buy As Is
You can literally walk away from your home without fixing anything. We also look at the potential of your home when making our offer.
We Pay Your Closing Costs
We take care of your closing costs for you. Nobody wants to pay all those extra costs to sell their home so let us pay them for you.
No Realtors, No Fees, No Commissions
We are not real estate agents or brokers so there are no realtor fees you have to pay when we buy your home. That usually saves you thousands of dollars right away.
No Need To Clean Anything
Who wants to clean up their entire home to list it? Nobody, that was a trick question. We will take care of the cleaning after we purchase your home.
Already Got An Offer? Let Us Try To Beat It
We are able to make some great offers and our team is confident we can beat any offers you already got. If not, we will try our best to get you more money.
Some Of The Reasons We Buy Houses For Cash
We buy houses, condos, and multi-family properties in all locations around the country no matter the conditions of your home! We understand that you may be dealing with a lot right now. Whether it's divorce proceedings or taxes on an empty property, we've got solutions for every situation. We are a team of home buyers that got extremely passionate about helping homeowners across the country through tough situations. Time and money are great motivators for selling a home quickly so we just want to be an option for you. Give us a chance to show you how we can help you get out of the situation you are currently in. Instead of listing your house, here are some of the reasons you might want to avoid listing and sell with Dealmaker Properties. Just give us call at (717) 444-8434 whenever you are ready to discuss selling your home quickly.